Calcium silicate fiber cement boards
REFI

AL®TEC

for fireplace surrounds and chimney casings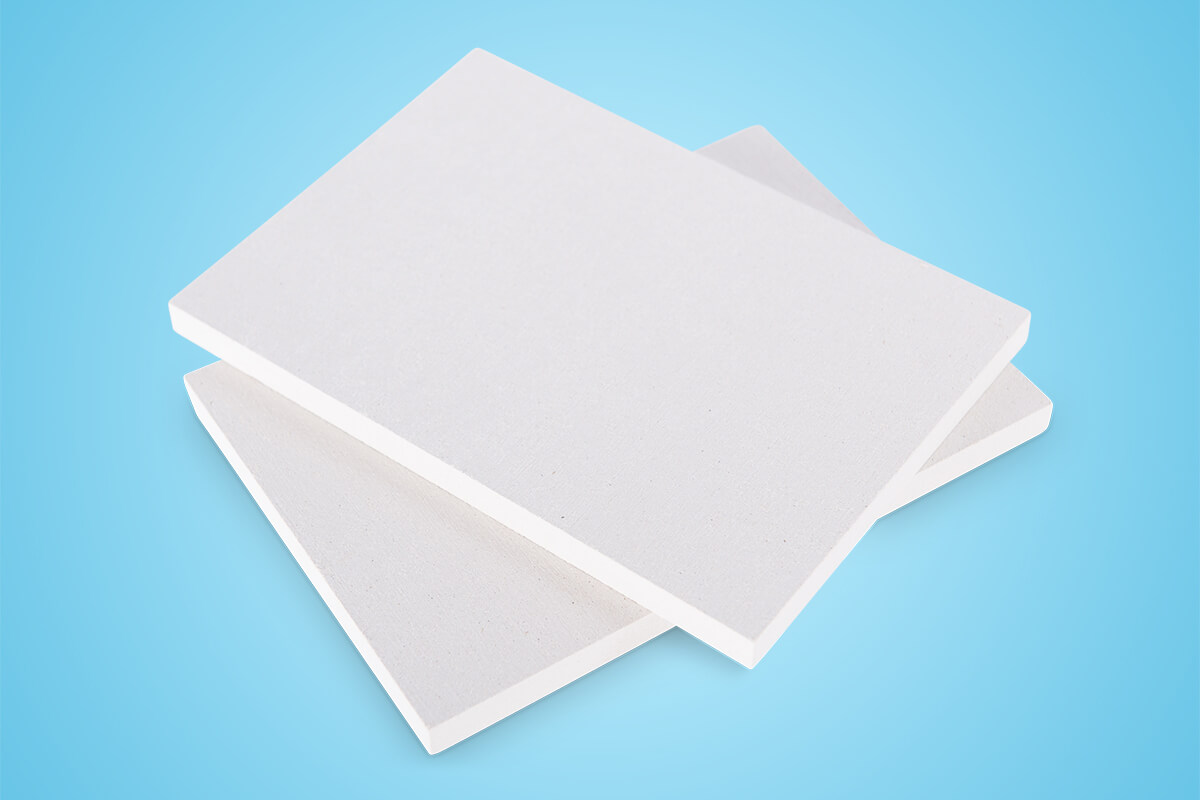 REFIAL®TEC boards are strong, light and large size fiber cement calcium silicate insulation and construction boards. REFIAL®TEC is a professional fireproof low density panel for indoor high fire resistant requirement. REFIAL®TEC boards are hygroscopic and vapor-permeable and asbestos free.
REFIAL®TEC boards offer a wide range of solutions and are certified to cover all needs of the construction industry. REFIAL®TEC is used in industrial and civil construction for high fire rated performance, such as partition, ceiling, ductwork, structural steel, E&M service enclosures, fire doors, external wall fire protection.
REFIAL®TEC has perfect high temperature performance. It can stand temperatures up to 1180°C. REFIAL®TEC boards has low thermal conductivity at normal and high temperatures. REFIAL®TEC large-sized boards are therefore also ideal for noncombustible and high temperature resistant self-supporting fireplace surrounds and chimney casings.
REFIAL®TEC boards have a pre-decorative finish ( smooth finish in a light grey/yellow color of the external side) and can be direct painted and or finished with REFIAL® -FINISHING products. REFIAL®TEC is covered by a harmonized standard: EN 14306: 2009 A1: 2013; FIW (Forschungsinstitut für Wärmeschutz e.V. München) of Germany with CE notified certification body no. 0797, performed the tests for the relevant properties. The DOP (declaration of performance) is available on request.
Can be direct painted and or finished with following range of
REFIAL® -FINISHING

products :
Benefits and features
Strong and light fibre cement calcium silicate boards
Large size boards ( 1220 X 2440 X 9 – 24 mm )
Pre-decorative finish
Fireproof and high temperature resistant
Tested to CE standards in 3rd party conditions
A1 non combustibility classification
Can stand temperature up to 1180°C
Low thermal conductivity
Very low thermal shrinkage and expansion
Working & Processing
REFIAL®TEC are easy to handle and process with standard woodworking machinery with hard metal-tipped tools. Edges of boards can be squared or tapered.
REFIAL®TEC can be easily fixed together with screws, nails , staples and or glued together with REFIAL® -GLUE 1000, and can be finished with special noncombustible , high temperature resistant REFIAL® -FINISHING. (Technical datasheets are on request)
When cutting , sawing , sanding ,milling or drilling , the maximum allowable workplace concentration for inhalable dust generation must be observed. Dust extraction is recommended.
Technical datasheets & downloads